If you're looking for a destination that seamlessly fuses nature, culture, and adventure; look no further than Playa del Carmen. Located on the stunning Caribbean coastline of Mexico's Yucatan Peninsula, Playa del Carmen offers a wide variety of activities to suit all tastes. Here are 10 of the most exciting things to do in Playa del Carmen.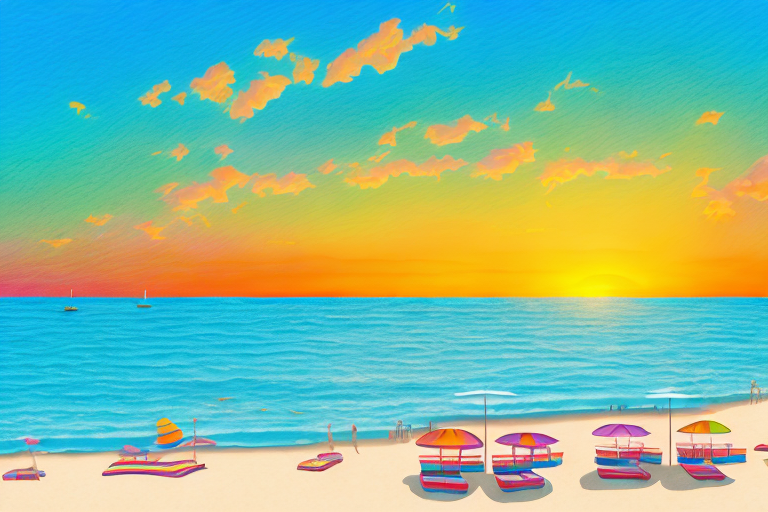 Explore the Vibrant Fifth Avenue
The famous "La Quinta Avenida" or the Fifth Avenue is the heart of Playa del Carmen. Stretching over 20 blocks, this pedestrian street is lined with shops, restaurants, bars, and street performers. Tens of thousands of people from all over the world enjoy the lively atmosphere of this avenue every day. Exploring the Fifth Avenue is not only about eating and shopping. It's also about experiencing the beating pulse of this lively city.
Shop at Local Boutiques and Artisan Markets
If you're looking for something unique, you can't go wrong with the local boutiques and artisan markets along Fifth Avenue. You'll find an abundance of art, jewelry, crafts, and souvenirs that reflect the local culture and are perfect for gifts or keepsakes. Haggling is expected, so be sure to bargain and strike up a conversation with the vendors!
One of the most popular artisan markets is the "El Pueblito" market, located near the southern end of Fifth Avenue. Here, you'll find colorful textiles, handmade pottery, and traditional Mayan crafts. The market is set up like a small village, with thatched-roof huts and cobblestone paths, creating a charming atmosphere.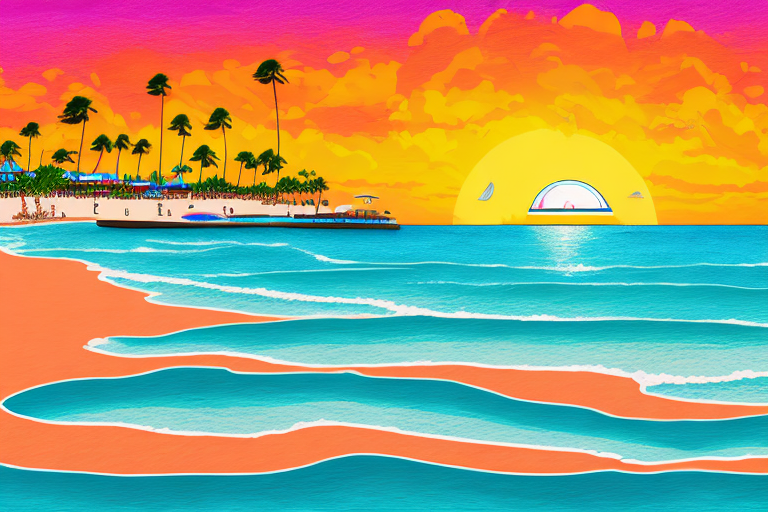 If you're interested in fashion, make sure to check out the local boutiques. Many of them feature clothing and accessories made by Mexican designers, so you can find unique pieces that you won't find anywhere else. Some of the most popular boutiques include "La Troupe," "Pineda Covalin," and "Carla Fernandez."
Savor Delicious Mexican Cuisine
From street tacos to gourmet dining, Playa del Carmen has some of the best Mexican cuisine in the country. Traditional dishes like tamales, chiles rellenos, and cochinita pibil are must-tries. And don't miss out on the delicious margaritas, mojitos, and tequila shots. Many restaurants offer live music and cultural shows to enhance your dining experience.
One of the best places to try traditional Mexican cuisine is "La Cueva del Chango," located near the northern end of Fifth Avenue. The restaurant is set in a lush garden, creating a tranquil atmosphere. They serve a variety of dishes, including fresh ceviche, chile en nogada, and mole poblano.
If you're in the mood for something more upscale, head to "Alux Restaurant and Lounge." This unique restaurant is located inside a natural cave, creating a one-of-a-kind dining experience. They offer a fusion of Mexican and international cuisine, and their cocktails are not to be missed.
Experience the Nightlife
If you're a party animal, you'll love the nightlife scene in Playa del Carmen. There is a wide range of bars, clubs, and music venues to choose from. The atmosphere is electric with people dancing the night away. Coco Bongo and Mandala are two of the most popular spots, but there are plenty of others for all tastes and ages.
If you're looking for a more relaxed atmosphere, check out "Zenzi Beach Bar and Restaurant." This beachfront bar offers live music and a laid-back vibe. They serve delicious cocktails and a variety of international cuisine.
For a unique experience, head to "La Perla Pixan Cuisine and Mezcal Store." This restaurant and mezcal bar offers a fusion of Mexican and Mayan cuisine, and they have an extensive collection of mezcal. The atmosphere is cozy and intimate, making it a great spot for a romantic night out.
Dive into the Crystal-Clear Waters
The turquoise waters of the Caribbean Sea are one of the main attractions of Playa del Carmen. Whether you're a beginner or an experienced diver, there are options for everyone.
Playa del Carmen is known for its warm and clear waters, making it a perfect spot for snorkeling and scuba diving. The Great Mayan Reef, which is the second-largest coral reef in the world, is just a short boat ride away. The reef is home to an abundance of colorful fish, turtles, and other marine life. It's a must-see for any diving enthusiast.
Snorkel or Scuba Dive in the Caribbean Sea
For those who are new to diving, there are many diving schools in Playa del Carmen that offer guided tours and equipment rental. These schools provide training and safety instructions to ensure that you have a safe and enjoyable experience. Experienced divers can explore the underwater world on their own or with a guide.
The waters around Playa del Carmen are warm and clear, making it easy to see the beautiful marine life. You'll be amazed by the variety of fish and other creatures that call the Great Mayan Reef home. Some of the most popular species include parrotfish, angelfish, and barracudas.
Swim in Cenotes
If you're looking for a unique swimming experience, you should check out the cenotes near Playa del Carmen. Cenotes are natural swimming holes that are formed by the collapse of limestone bedrock, revealing the groundwater underneath. The crystal-clear waters and the cave-like formations are stunning to behold.
The Gran Cenote and the Dos Ojos Cenote are two of the most popular cenotes in the area. They offer great opportunities for swimming, snorkeling, and diving. The water is cool and refreshing, and the surroundings are peaceful and serene. It's a great way to escape the hustle and bustle of the city and reconnect with nature.
Paddleboard or Kayak Along the Coast
If you're not a fan of diving or swimming, you can still enjoy the beautiful waters of Playa del Carmen by renting a paddleboard or kayak. The water is shallow and safe, making it a perfect activity for families with kids. You can explore the mangroves, hit the waves, or simply enjoy the serene surroundings.
Paddleboarding and kayaking are great ways to stay active and enjoy the outdoors. You'll get a workout while taking in the stunning views of the coastline. You might even spot some marine life along the way, such as dolphins or sea turtles.
Overall, Playa del Carmen is a paradise for water lovers. Whether you're a seasoned diver or a beginner, there's something for everyone. The crystal-clear waters, colorful marine life, and unique cenotes make it a must-visit destination for anyone who loves the ocean.
Discover the Ancient Mayan Ruins
The Mayan civilization was one of the most advanced and sophisticated in history. Playa del Carmen is located near several impressive Mayan ruins that are definitely worth a visit.
Visit the Tulum Ruins
The Tulum Ruins are one of the most popular and well-preserved Mayan sites. The ruins are perched on a cliff above the Caribbean Sea, offering breathtaking views. The Tulum Ruins are easily accessible from Playa del Carmen by car or bus.
Explore the Coba Ruins
The Coba Ruins are another impressive Mayan site, located in the jungle about 45 minutes from Playa del Carmen. Coba boasts the tallest pyramid in the Yucatan Peninsula, which you can climb for an unforgettable panoramic view. The jungle setting and the abundance of wildlife make the Coba Ruins even more magical.
Take a Day Trip to Chichen Itza
Chichen Itza is one of the most famous and impressive Mayan sites in the world. It is a UNESCO World Heritage Site and one of the New Seven Wonders of the World. The iconic El Castillo pyramid, the Temple of the Warriors, and the Great Ball Court are some of the many highlights. Chichen Itza is about a three-hour drive from Playa del Carmen, but you can join a guided tour or rent a car.
Immerse Yourself in Nature
Playa del Carmen is surrounded by natural beauty, from the jungle to the sea. There are several ways to immerse yourself in the local nature.
Visit the Sian Ka'an Biosphere Reserve
The "Sian Ka'an" means "where the sky is born" in Mayan. It's a vast protected area that covers over 1.3 million acres of lagoons, mangroves, and beaches. It's home to over 300 species of birds and 100 species of mammals, including jaguars, manatees, and crocodiles. You can take a guided tour or go on a kayaking expedition to explore the mystical surroundings.
Explore the Rio Secreto Underground River
This subterranean river is a natural wonder that is unique to the Yucatan Peninsula. The Rio Secreto is an underground network of caves and crystal-clear rivers that are home to an amazing ecosystem of flora and fauna. You can join a guided tour to explore this magical world.
Encounter Wildlife at the Xcaret Eco-Park
The Xcaret Eco-Park is a great place to connect with nature and learn about the local wildlife. This massive park offers dozens of attractions, from swimming with dolphins to exploring underground rivers. You can also witness traditional Mexican dances, wander through tropical gardens, and watch a spectacular evening show that highlights the culture and history of the region.
Conclusion
Playa del Carmen offers an abundance of activities to suit all tastes and interests. Whether you're a nature lover or a party animal, you'll find something that tickles your fancy. These 10 exciting things to do in Playa del Carmen are just the tip of the iceberg.
So what are you waiting for? Pack your bags and head to Playa del Carmen for an unforgettable adventure!